Benefits of Assisted Living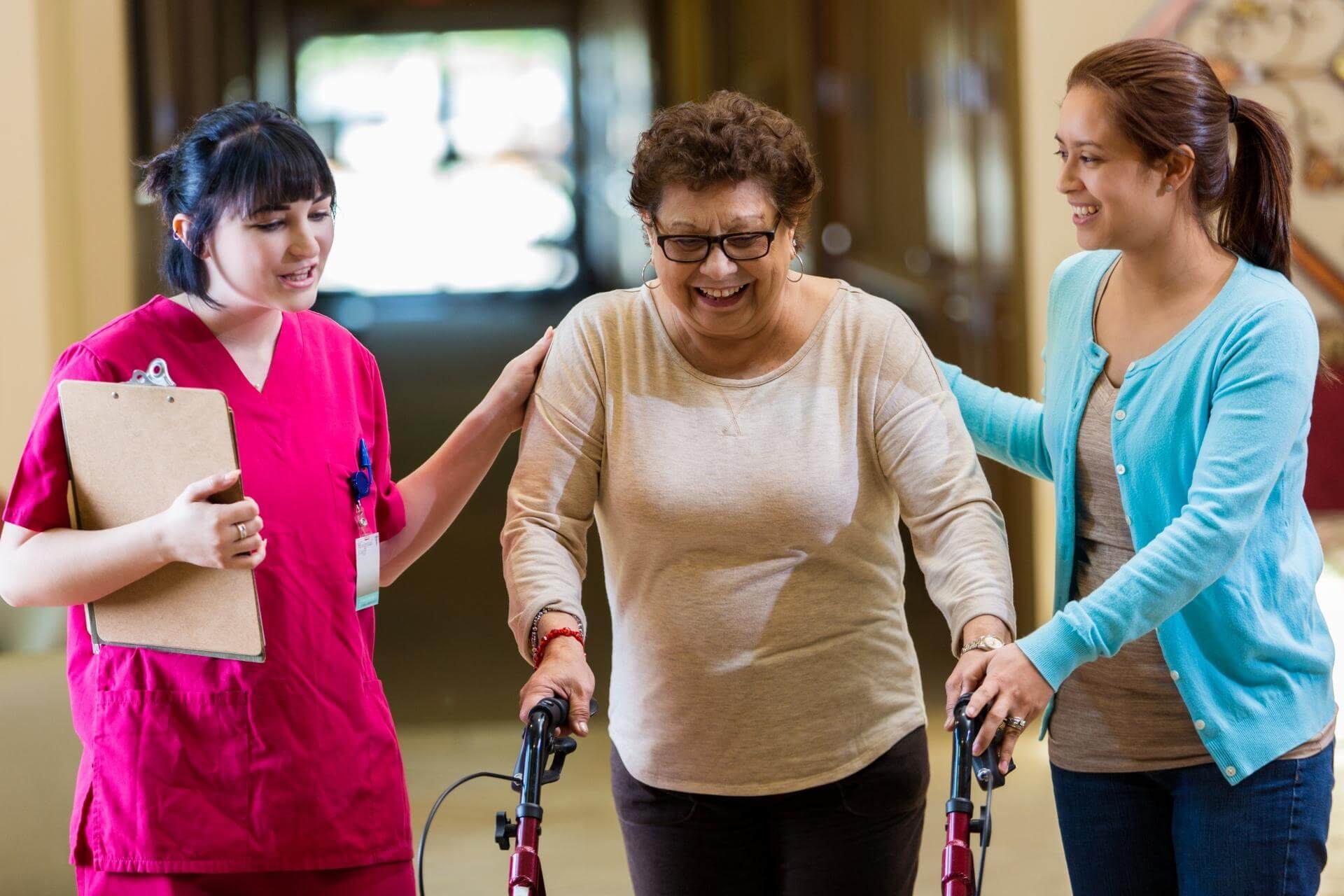 There are many benefits of assisted living communities. For one, they allow residents to live independently with dignity and confidence. Plus, families can rest assured that their loved ones are safe, supported, and surrounded by friendly faces. Assisted living facilities and their staff always seek to meet the diverse needs of their residents, which is why families often choose to employ their services. 
Why Choose Assisted Living?
Families choose assisted living facilities for a wide variety of reasons. Many realize that their parents and grandparents simply need more support than they can easily provide. Unfortunately, there's only so much one person can do before their own quality of life begins to suffer severely. 
Assisted living communities and their staff act like an extension of your family. They step up to fill in the gap between need and ability that arises as our loved ones age. The truth is everyday life tends to become more difficult throughout retirement, especially when living alone, managing a specialized diet, or suffering from chronic illnesses.  
Physical Benefits of Assisted Living 
As adults age, their bodies may feel more and more like burdens. Basic activities that were once simple and enjoyable can quickly turn into bothersome chores. Even daily tasks like walking, bathing, cooking, and cleaning may be neglected if they become too stressful to accomplish alone. 
This is one area where assisted living facilities excel. They help to significantly relieve the burden presented by aging bodies. For instance, assisted living communities place an emphasis on mobility and accessibility. They aim to minimize falls and support their residents' independent movements by installing sloped ramps, hand railings, raised commodes, walk-in showers, and bathroom grab bars. Helpful hands and shoulders to lean on are always within reach, as well. 
Physical activity is an essential part of any healthy lifestyle. That's why assisted living communities also provide opportunities for their residents to safely stay active. Many feature indoor or outdoor walking paths, gym facilities, and even guided exercise classes. Residents are generally free to choose which activities they wish to take part in on a daily basis. 
Proper senior nutrition is another benefit of assisted living facilities. They take a keen interest in providing a wide variety of healthy meals and snacks for residents. Ensuring seniors receive enough key vitamins and minerals each day to support their health is always a top priority. Assisted living facilities take the weight of cooking and cleaning off their residents' plates, always accommodating the unique dietary needs of diabetics, postmenopausal women, and those with allergies or chronic illnesses. 
Caregivers are also present in assisted living communities. Along with on-call nurses, they help residents maintain their quality of life by assisting with bathing, laundry, housekeeping, minor injuries, medication, and transportation. That way, residents can focus their time on the activities that give them the most joy each and every day. 
Social Benefits of Assisted Living
Social connection is one of the most important aspects of a healthy, fulfilling life. Sadly, social isolation is a common among older adults. This is concerning, as isolation can contribute to a higher risk of conditions like anxiety, depression, obesity, and severe cognitive decline. 
Assisted living communities make a tremendous effort to stave off social isolation in seniors. They encourage residents to socialize by providing many opportunities to take part in various group activities. These may range from movie nights, card and board games, book clubs, art and music groups, and crafting sessions. Residents' social lives are also enriched and supported by those around them with whom they can confide, share stories, and connect on a personal level. 
It's easy for residents to make new friends in assisted living communities. They often find they have much in common with each other when listening to music, sharing holiday meals, and watching their favorite television shows together. Free time is more enjoyable with friends by your side, and assisted living communities provide countless opportunities to form strong social bonds with staff and other residents. 
We're Here to Help 
Families sometimes need help caring for their loved ones, and that's okay. The many benefits of assisted living communities allow seniors to confidently maintain their physical health, social bonds, dignity, and independence as they age. If your family member is feeling isolated or in need of support with everyday activities, then we hope you'll reach out to learn more about our assisted living options. We're certain they'll feel right at home at either our Williamsburg or College View assisted living community.