Finding Purpose in Assisted Living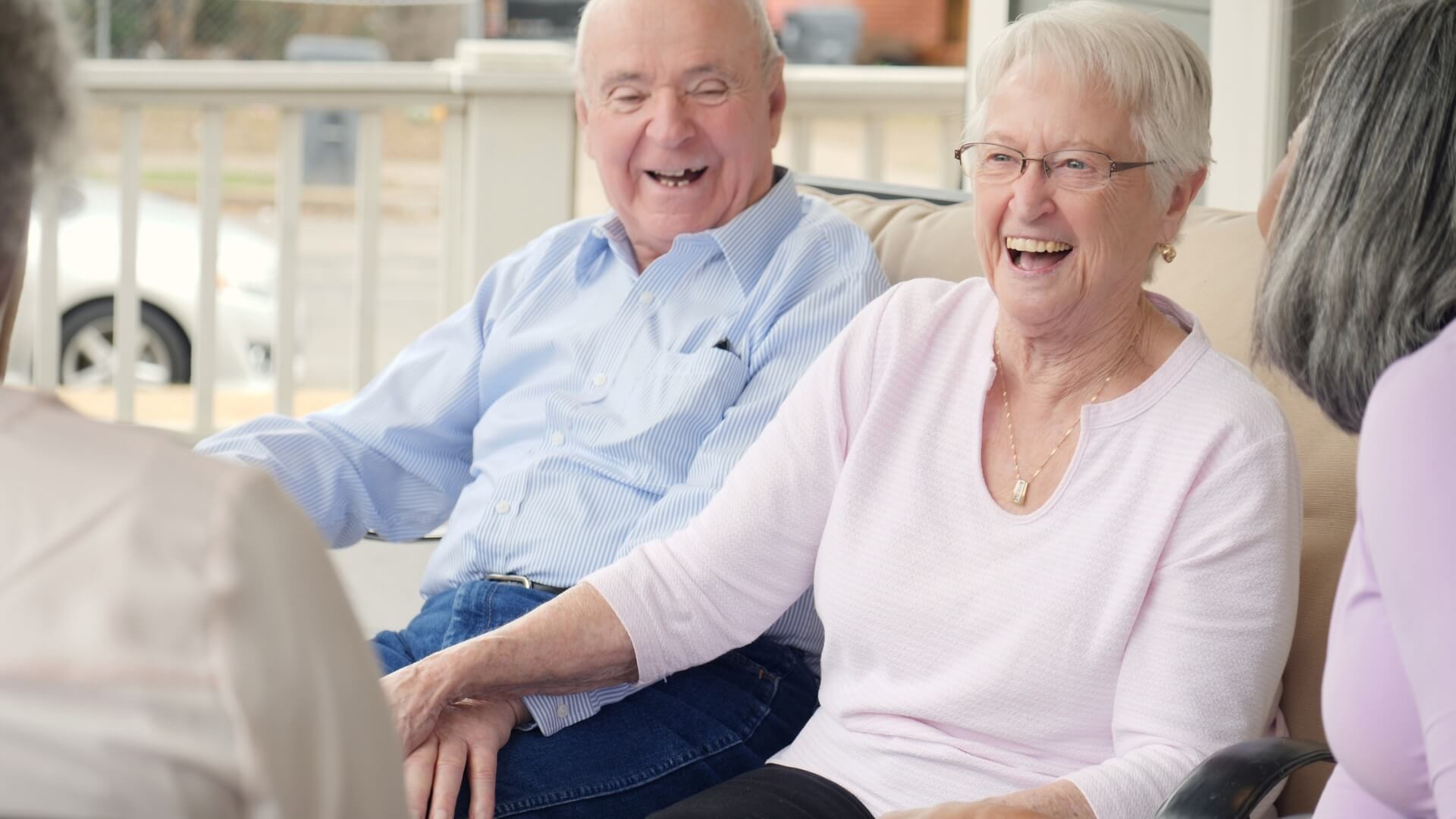 Finding purpose can be difficult for any new assisted living resident, but is only a temporary feeling. No matter where we live, our meaning and satisfaction in life are essential parts of who we are. However, purposeful living becomes more important as we age and may require more effort in assisted living environments. Therefore, we'll explore some tips on doing so by staying connected, getting involved, and working towards personal goals. 
Stay Connected with Your Family and Friends
The transition of moving into an assisted living facility can feel lonely at first. However, by maintaining and cultivating strong connections with others, anybody can avoid this feeling of loneliness and disconnectedness. Try to stay in contact with loved ones and friends through phone calls, video meetings, and especially in-person visits when possible. You may also want to consider hosting small gatherings or inviting loved ones over to your room to build and strengthen relationships. 
Meeting other residents and staff can make a significant difference to your overall well-being and sense of purpose. Strike up a conversation with your neighbors and say hi to anybody you know. Additionally, reach out to staff members, so you're getting to know each other and fostering a strong sense of community. By building connections with others, you are creating a social network that can provide emotional support, companionship, and a sense of belonging. 
Lastly, there is no greater sense of purpose than helping others. Try to volunteer and give back to your community, whether that be within your assisted living facility or with an organization in your local community. You could lead a group activity, help with meal preparation, or even lend your expertise by teaching a class on something you're knowledgeable about. 
Engage in Activities You Enjoy
Participating in activities can help you feel more connected to others and give you a sense of purpose. Our communities offer a wide range of activities such as exercise classes, craft workshops, game nights, and movie screenings. Take advantage of these activities and you never know, you might just discover a new passion! 
However, be sure to do the things you love most, whether that's playing an instrument, gardening, or exploring new hobbies. Embracing our passions keeps us motivated and creates a sense of purpose and fulfillment. It's an excellent opportunity to have fun, make new friends, and develop a sense of accomplishment. 
Finally, keeping your mind active is one of the best ways you can maintain a sense of purpose and fulfillment. You can read books, play games that challenge your memory and cognitive skills, or take courses online. Our assisted living facilities even offer educational programs, so you can always be learning and discovering new skills. 
Set Goals and Work Towards Finding Purpose
Lastly, setting personal goals, no matter how small they are, can help you achieve a sense of accomplishment and purpose. Think about what you want to achieve in the short and long term and create a plan to work towards those goals. They can be as simple as reading a new book every month or as complex as learning a new language. Accomplishing these goals can help you feel a sense of pride and motivation to try new things. 
Finding Purpose in Our Assisted Living Communities
Finding purpose as a resident in an assisted living facility is possible. As you settle into this new environment, remember that there are always opportunities to create joy and satisfaction in your life.  Be sure to stay connected with loved ones, engage in activities, volunteer, help others, set goals, and seek out a sense of belonging. By following these tips, you can maintain a fulfilling and purposeful lifestyle in our communities. 
If you're searching for the right assisted living community, we're proud to provide the utmost care and attention for our community's loved ones. Our unwavering commitment to providing constant care and fostering a welcoming social atmosphere helps us bring peace of mind to our residents and their families. Contact us with any questions or to schedule a tour of our campuses and see what sets us apart.