The Benefits of Being a Quitter
Quitting has a bad connotation except in a few specific instances. One of those is smoking! Many seniors aren't sure if quitting smoking is worth the effort. While some believe that once you start smoking the damage is irreversible, this rumor couldn't be further from the truth. This week we're talking about why it's important for seniors to quit smoking just as anyone else should, and reminding our readers why it's never too late to quit. Here's a rundown of what happens in the hours, days, weeks, and months after you officially become a quitter.
20 Minutes
In as little as twenty minutes after smoking a cigarette, the heart rate returns to normal. Blood pressure begins to drop as well, leading to already improved circulation.
4 Hours
The nicotine level in the average smokers body will already have been decreased by 90% in the first four hours. This means that the individual might begin to experience more intense cravings at this point, but by moving past the cravings, the body can begin to continue healing.
10 Hours
Many smokers begin to feel uncomfortable at this point due to a tingling sensation in their hands and feet. This is a sign of dramatically increased circulation, and will help promote cell growth and organ function. Proper blood circulation is especially important for seniors in order to support proper mobility and heart functionality.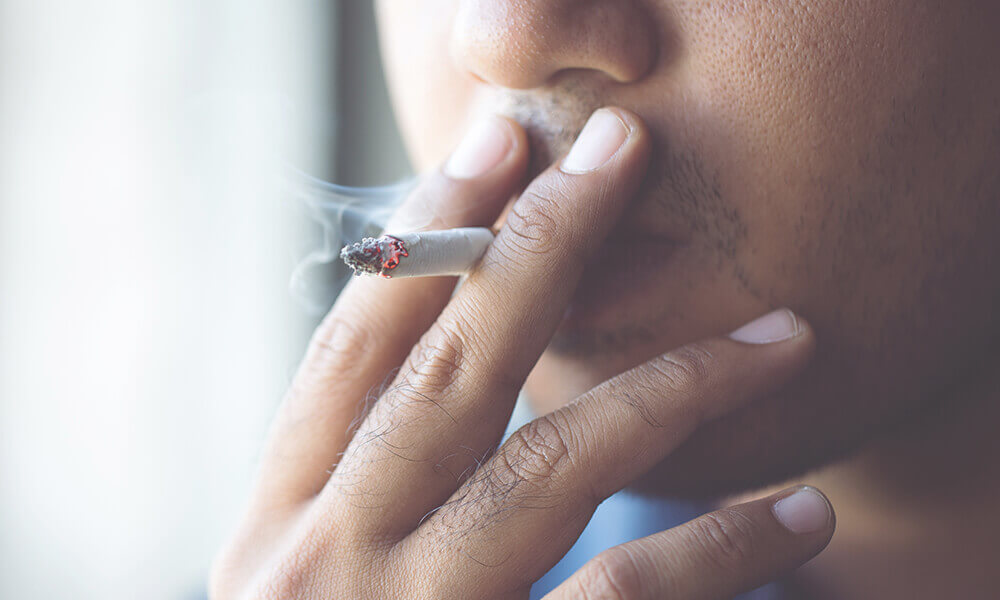 12 Hours
Cigarettes contain many harmful gasses, one of which is carbon monoxide. This gas can prevent proper amounts of oxygen passing through the blood, and cause long term damage to internal organs. After the first twelve hours, the body rids itself of the extra levels of carbon monoxide, increasing overall oxygen levels.
1 Days
After the first day, the risk of heart attack begins to decrease. By lowering good cholesterol, smoking discourages a healthy lifestyle and weakens the heart. At this point in the quitting process, physical activity becomes easier and more appealing.
2 Days
Smoking weakens senses such as taste and smell. Once these nerves begin to heal, food will begin to taste better and smells will become more intense. This improves the overall quality of life as the individual will be able to better enjoy daily activities like meals and outdoor adventures.
1 Month
After one month smoke-free, the body is better able to enjoy physical activity due to vastly improved lung function. Improved lung function is crucial for seniors trying to live a healthy lifestyle. Within one month seniors will feel more eager to take the dog for a walk, attend a tai chi class, or go swimming.
1 Year
A mere year after quitting smoking, the risk of coronary heart disease is cut in half. As time progresses, this risk will continue to decrease, leading to a healthier heart and body. Cravings will randomly appear even after twelve months of not smoking, but they are far less persistent and intense.
There are plenty of online resources to answer all of your questions and address any concerns you may have regarding quitting at any age. If you feel ready to put down your last cigarette but aren't sure if it would be worth the effort, we hope we convinced you. Here at The Waterford, we strive for the utmost health and wellbeing of our residents. We're on your side and excited to help you through this new journey!