Partner's in Resident Healthcare
We're fortunate enough to work with some amazing organizations and partner businesses that offer an assortment of mission critical services – not only to The Waterford, but our residents. Our residents come from all walks of life and stages of health needs. As a result, many of our residents aren't always able to leave our community on a regular basis for healthcare appointments with their doctors. In these instances, they have access to our partner organizations that bring health care right to their apartment!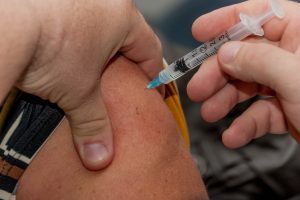 A few of these service include but aren't limited to:
Home Healthcare
Interim Care (Hospital to Home or Assisted Living)
Chronic Care and Education
Personal Care and Support
Respite Care Needs
Preventative Care
Manage and Write Prescriptions
Order and Perform Diagnostic Tests (x-rays, lab work)
Diagnose and Treat
To learn more about these services and our partner organizations providing healthcare to our residents, please visit: Interim HealthCare and Health at Home Consultants.