Spring Cleaning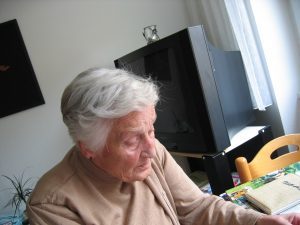 It's that time of the year, when life begins anew. The sun is shining, the windows are opened and spring rains are scrubbing away at the dirt left behind by winter. This is a great time to look inward. Are you planning to help a senior loved one do some spring cleaning? We've got some tips for you in this month's blog.
Set some mutual goals. You are going into their home to help and they might find it uncomfortable if you start giving things away or trashing items they hold dear or treasured. Have a conversation about what you'll be cleaning, for how long and what locations/items you plan on tackling. Make sure everyone is on board.
Sort through paperwork and decide what needs to be kept, what can be shredded and what needs to stored possible in a safer location, like a safety deposit box.
Clear the clutter. This serves a two-fold reason. Clutter is not just unsightly but it can also cause a tripping hazard. Clear those obstacles and miscellaneous items that could obstruct a walk way.
Go through medicine cabinets. Look for and properly discard expired medication. Make sure you check prescribed and over-the-counter drugs. Both can expire. Check for basics like bandaids, antibiotic ointments etc. and take measures to restock a fully functioning medicine cabinet.
Go over the kitchen. Check and dispose of expired or spoiled food in not only the fridge, but pantry, as well. Restock the basics, if necessary.
Spring cleaning is also a good time to assess your loved ones home safety and living conditions. You may notice poor hygiene, dilapidated home conditions or even an inability to do basic household functions. This may mean it's time to have a conversation about in-home care or assisted living. Have more questions about possible warning signs? Give us a call. We'd be happy to talk through this with you.